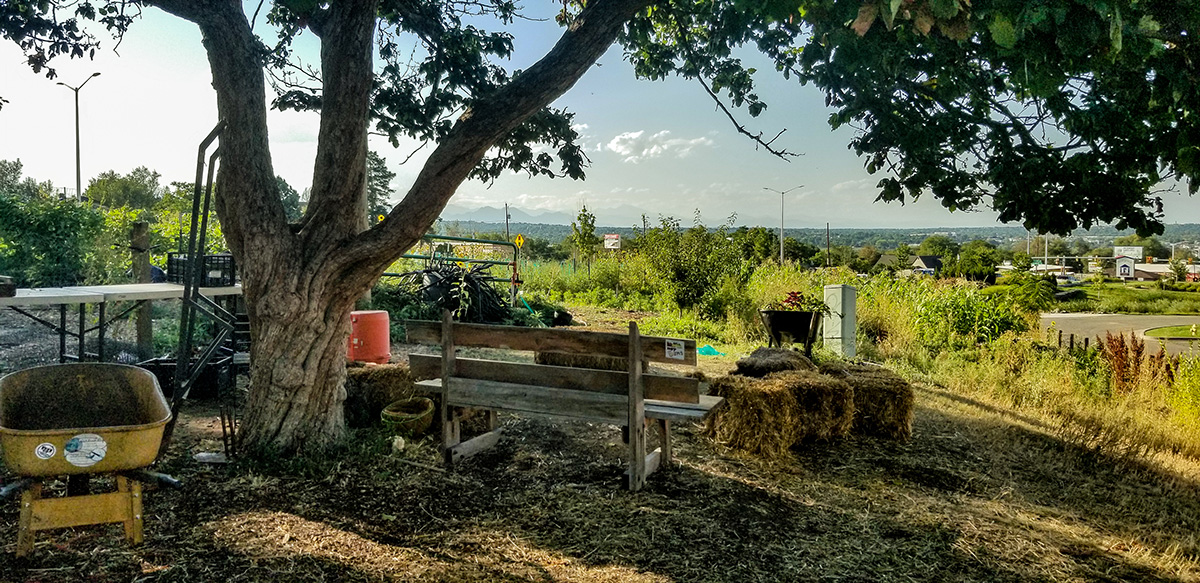 Aria Denver production garden highlighted in Urban Land Magazine
Read full article here.
Aria Denver features a one-acre production garden, community garden plots, and permaculture pocket gardens with the coined name, The Sister Gardens, after the site's heritage, as well as an 1,800 square foot Greenhouse for year-round gardening. Both the greenhouse and production garden are operated by a local non-profit that sells the fresh produce to the neighborhood and Denver businesses, and provides job training to low-income youth. Regis University's Center for Food Systems and Community Health offers classes to community residents as well as to students in the gardens.
The garden is also a big part of the university's Cultivate health project, a partnership with the surrounding neighborhoods to promote healthy living in the communities, particularly the Chaffee Park neighborhood where Aria is located. A non-profit group hosts weekly classes at the garden on a variety of food-harvesting activities such as beekeeping, water usage, saving seeds and raising chickens, amongst the always open door for just helping out in the garden.