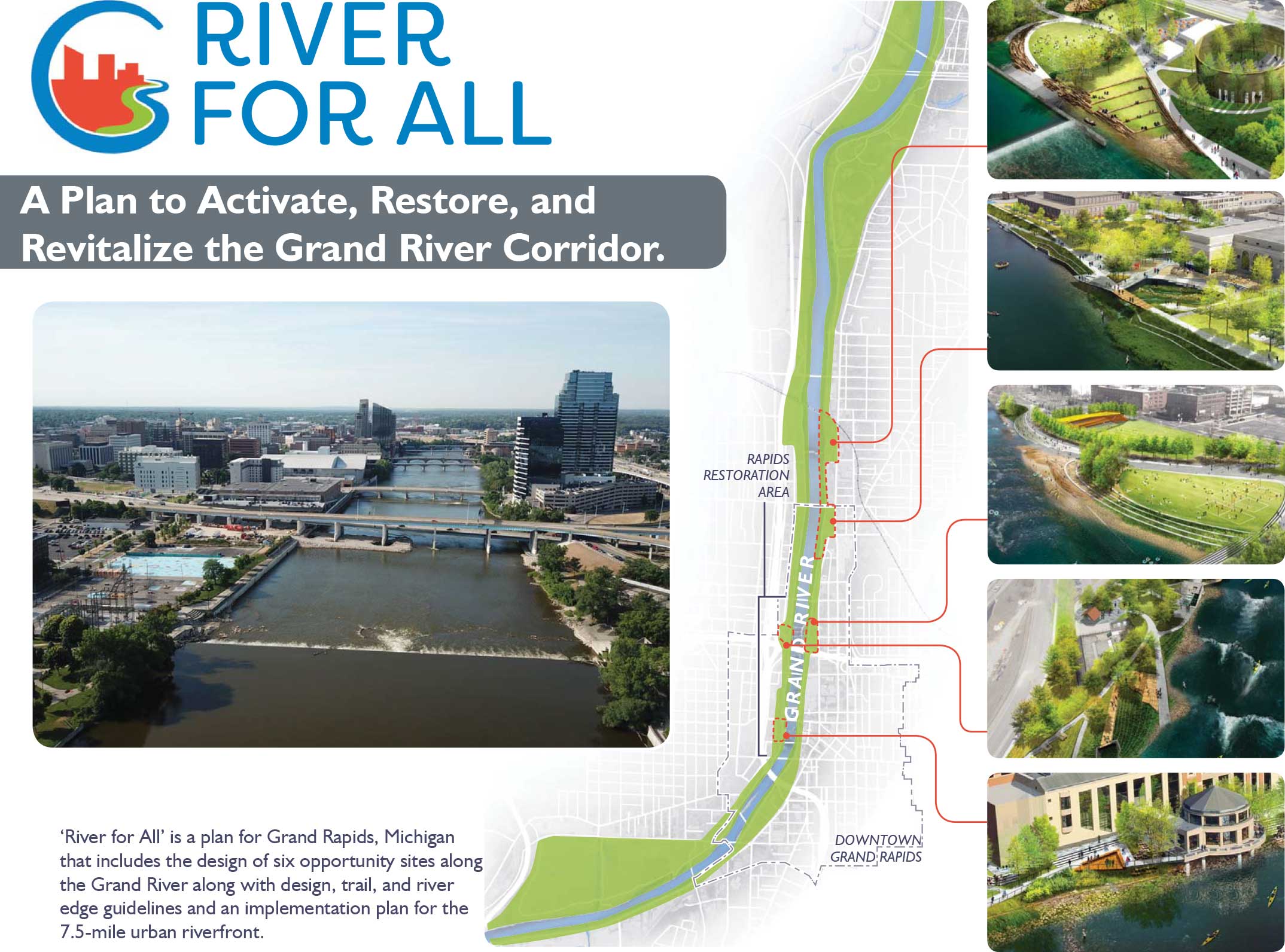 Grand Rapids City leaders contemplate river restoration
Read full article here.
Bill Wenk, founding principal of Wenk Associates, took part in a panel discussion to deliberate how design through water has been used to bring communities closer and how these plans can inspire future Grand River restoration efforts. The 'River for All' project – a plan to activate, restore, and revitalize the Grand River Corridor – was led by Wenk Associates landscape architects and completed last year. The project extends along 7.5 miles of the Grand River through the heart of Grand Rapids, Michigan.