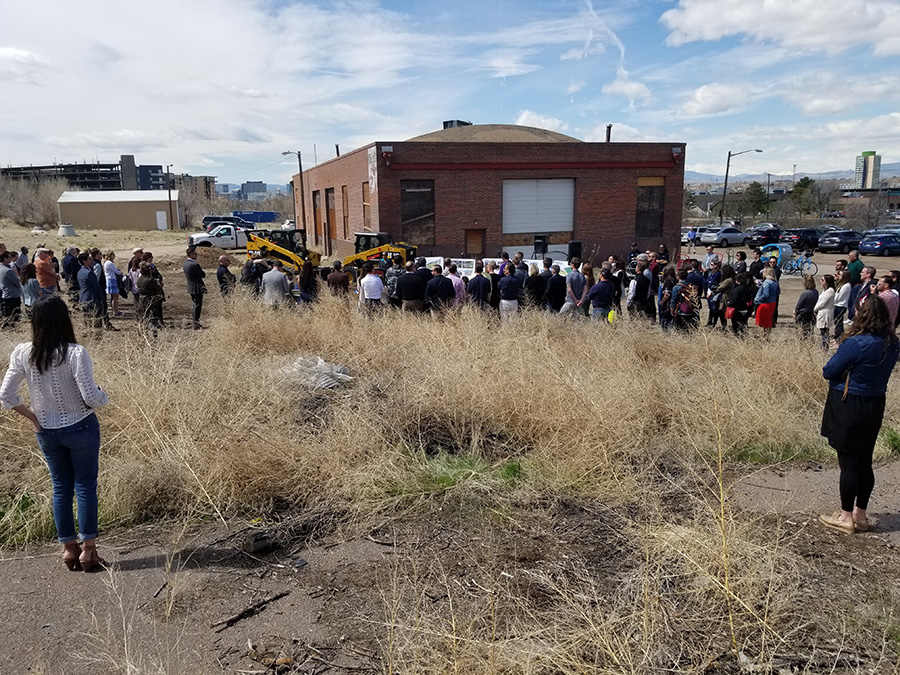 Wenk Associates began working on RiNo Park in 2015 with the master plan, so we are beyond excited to see this much anticipated community amenity begin to take shape. Located along the South Platte River, Denver's River North neighborhood, once a run-down, industrial backwater with almost no park space to speak of, has emerged as one of the city's most exciting and fast developing neighborhoods. High quality park space is a critical component in any great neighborhood providing health and wellness infrastructure, accessible public space to gather and celebrate, and a reflection of the community's unique history and culture—RiNo Park will serve all those roles for the neighborhood.
The design for the 3.5-acre urban park took an adaptive reuse approach to existing buildings on the site transforming them into flexible spaces for community gatherings, cultural programming, and a Maker's Space. The park will also include performance areas, flexible event space, creative play areas, a green lawn, and urban gardens creating a distinct park that reflects the industrial, eclectic style and personality of RiNo. The RiNo Arts District's engagement with the park and, with the Denver Public Library, a commitment to the creative programming of the reused buildings will result in a park experience unlike anything else in Denver, and will become an exciting and dynamic stop along the river.
RiNo Park is anticipated to open Spring 2020.